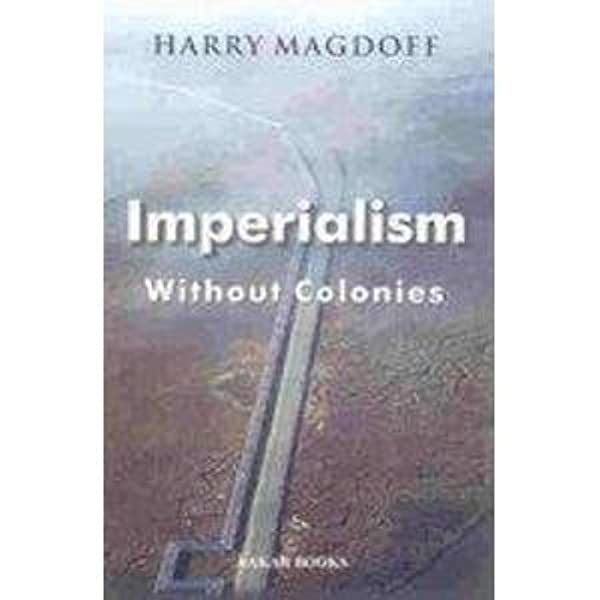 "Imperialism without Colonies" is actually the title of a book by Harry Magdoff whose chapters were written in the sixties and the seventies of the twentieth century. However, the concept conveyed in that book of an imperialism that prefers not to undertake extended occupations has become ever more relevant with the passage o
f time. It should be said, though, that Magdoff's penetrating foresight, in the heat of the Vietnam era, grasped an emerging historical trend which only materialized more poignantly with the passage of the decades.
Imperialism is NOT colonialism. Imperialism is a system of hegemony. Such hegemony need not take the form of direct military occupations which have become increasingly too costly to maintain. Instead, an imperialism which has been turning transnational, supra-national if you will, i.e., an "ultra-imperialism" in the words of Karl Kautsky early in the twentieth century, found it in its best interest to abandon as much as possible occupations and colonies which necessarily elicit nationalist liberation movements.
This is not to say that military interventions, both overt and covert, have gone off the table. On the contrary! "Hit and run" operations may become more necessary as direct colonialism recedes. Nevertheless, what has become even more necessary for imperialism are economic, political, and cultural tools of hegemony, the more sublime, the more preferred.
Systemic tools of global control, be they institutionalized international arrangements, such as sanctions of whole economies and populations, or destablizing "color revolutions", have become much more widespread than direct military occupations or interventions. Nowadays we are witnessing more effective means of establishing hegemony via fourth and fifth generation warfare. Cyberspace, for example, has become another important arena for establishing imperialist hegemony and conducting imperialist interventions. As a result, it behooves all those whom it may concern to think about new strategies to encounter an imperialism without colonies with an anti-imperialism without borders, in real or virtual space.
Ibrahim Alloush